HON. MR. JUSTICE I. F. OGBUAGBU, CON, JSC
Retired Justice of the Supreme Court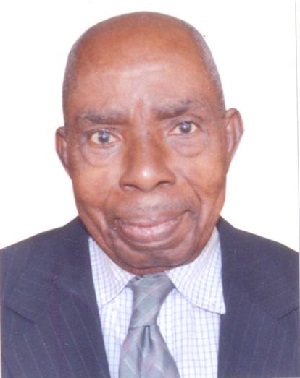 Hon. Justice Ikechi Francis Ogbuagu was born on 13th September, 1940
into the family of Late Francis Udegbu Ogbuagu of Umuagbom Umukabia
Ohuhu in Okaiuga Autonomous Community, In Umuahia North Local
Government of Abia State.

He attended his Primary School at Umukabia Central School, Umukabia
Ohuhu before his enrollment into Kalabari National College, Buguma,
Rivers State for his Secondary School, where he passed out in 1954. At
25 years, he obtained his Bachelor of Law Degree from the University
of London in 1965. Before he proceeded to the Nigeria Law School and
was called to Bar in 1966. Hon.Justice Ikechi Francis Ogbuagu began
his career as a Private Legal Practitioner and became a Judge of the
Imo State High Court in 1990.

In September 2002, his record of excellence on the Bench, earned him a
deserving elevation as Justice of the Court of Appeal, where he served
in Jos Division until June 2005. Then he was again elevated to the
Supreme Court of Nigeria, in what is on record a one of the fastest
promotions, having served less than three years in the Court of Appeal. He was then 65 years old. He served meritoriously on the
Apex Court Bench until his statutory retirement in 2010 at the age of
70 years.

A Commander of the Order of the Niger (CON), a holder of a traditional
title/award as Enyi Abia, in recognition of his commitment to communal
advancement, a member of the World Jurist Association, the Urbane
Jurist is a Fellow of the Nigerian Institute of Arbitrators, a Life
Member of the Body of Benchers and finally a Member of the National
Judicial Council.

A prolific writer, Hon. Justice Ikechi Francis Ogbuagu has academic
and career-based publications to his credit. For his career excellence
and humanitarian antecedents, he is a recipient of several awards
including The Most Outstanding Judicial Officer in Aba Judicial
Divison by the Abia State Branch of the Nigerian Bar Association.
Hon. Justice Ikechi Francis Ogbuagu is a devout Christian and community
leader.