HON. MR. JUSTICE PASCAL OBINNA NNADI
Chief Judge, Imo State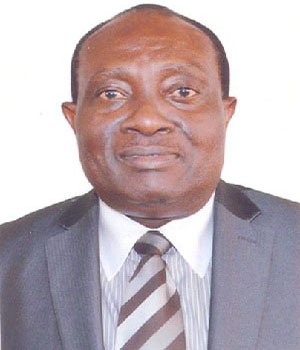 Hon. Justice P. O. Nnadi was born on the 12th of March, 1955 at Emekuku to the family of the Late Pa Stephen O. Nnadi and Lolo Regina A. Nnadi all of Ndegbelu Awaka in Owerri North Local Government Area of Imo State of Nigeria.
He had his early education at Our Lady of Mount Carmel Primary School, Emekuku (Now Chief Obi Memorial Primary School, Emekuku) from where he gained admission to the prestigious Holy Ghost College, Owerri.
He gained direct entry admission to the University of Lagos where he studied Law and obtained the Bachelor of Laws Degree (LLB. Hons) in 1981 and was called to the Nigerian Bar in 1982.
Hon. Justice P.O. Nnadi served in NYSC Scheme as a Legal Counsel to the Anambra State House of Assembly from 1982 to July, 1983 and was in Private Legal Practice at Owerri from 1983 to 1998. He later joined the Judicial Service of Imo State as a Senior Magistrate and rose to the rank of Chief Magistrate in 1992, Deputy Chief Registrar (High Court) from 1993 to 1995, Chief Registrar (High Court) from 1995 to 1998 and was elevated to the High Court Bench in April 1998 where he served in that capacity till the 19th of December, 2014 when he was appointed the Chief Judge of the High Court of Imo State, a position he holds till date.
He is a member of nine AD HOC Bodies/Tribunals and he has attended several professional and administrative conferences, seminars and workshops both domestic and international.
Hon. Justice P. O. Nnadi is a proud member of the enviable Catholic Order of the Knights of St. Mulumba and is married to Dr. (Mrs.) Ine Nnadi, an Associate Professor in the Faculty of Law, Imo State University, Owerri and they have twin boys.