HON. GRAND KADI MOHAMMED OLA ABDULKADIR
Grand Kadi, Sharia Court of Appeal, Kwara State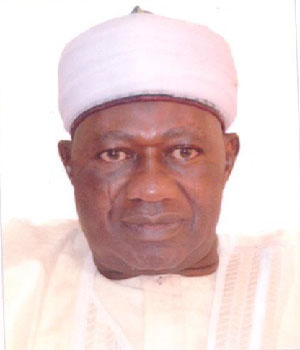 Hon. Mohammed Ola Abdulkadir was born on 13th February, 1957 in Ilorin. He is from Ilorin West Local Government Area of Kwara State. He attended Darul – Uloom Arabic Student & Islamic School for Arabic Studies Kano from 1968-1972 where he got a Higher Islamic Studies Certificate, School for Arabic Studies Kano from 1976-1979. He proceeded to Ahmadu Bello University, Zaria where he obtained a Diploma in Sharia & Civil Law from 1979-1982 and later graduated with an LL.B Hons in Islamic Law in the same Institution between 1982-1985, he was in Nigeria Law School, Abuja from 1998-1999. He did his compulsory National Youth Service in Bauchi State from 1986-1987.
He started his work experience as an Arabic Class Teacher at Darul-Uloom School Ilorin from 1973-1975. Hon. Mohammed Ola Abdulkadir grew through the ladder of his career from an Assistant Registrar in Kwara State Judiciary in 1982 to become the Grand Kadi Kwara State Sharia Court of Appeal, Ilorin from 2017 till date.
He has attended several Conferences, Workshops and Seminars both within and outside Nigeria.