HON. MR. JUSTICE JULIA ASABE KYENTU
President, Customary Court of Appeal, Plateau State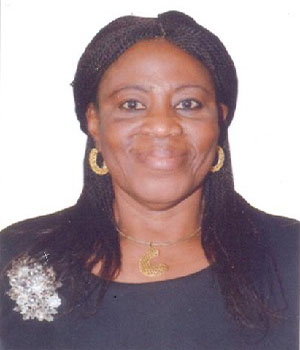 Hon. Justice Julia Asabe Kyentu was born on th 27th of June, 1955, she started her Primary Education in Kerang in 1960, she later attended Our Lady of Apostle Secondary School, Kaduna where she obtained her WASC in 1972, she proceeded to College of Arts, Science and Technology (CAST), Zaria and Nigeria Law School Lagos. During this period she bagged, I.J.M.B, L.L.B, and was called to Nigria Bar. She later obtained a Post Graduate Certificate in Practice and Procedure in 1991.
In September 1973, she began work as a Library Assistant in the Medical Library of the prestigious Ahmadu Bello University Teaching Hospital, Zaria. She was appointed Magistrate Grade II Plateau State Judiciary on the 12th day of July, 1982, she grew through the cadre of Plateau State Judiciary and was appointed President Customary Court of Appeal Plateau State on the 12th day December 2012.
She has attended various seminars and conferences both within and outside the country. She is a Member International Federation of Women Lawyers (FIDA), National Association of Women Judges (NAWJN), International Association of Women Judges, and Commonwealth Lawyers Association among others. She is a recipient of various awards among which is the Women Judges of Plateau State in recognition of being the first female Head of Court in Plateau state.