DR. PAUL USORO, SAN
Former President, Nigerian Bar Association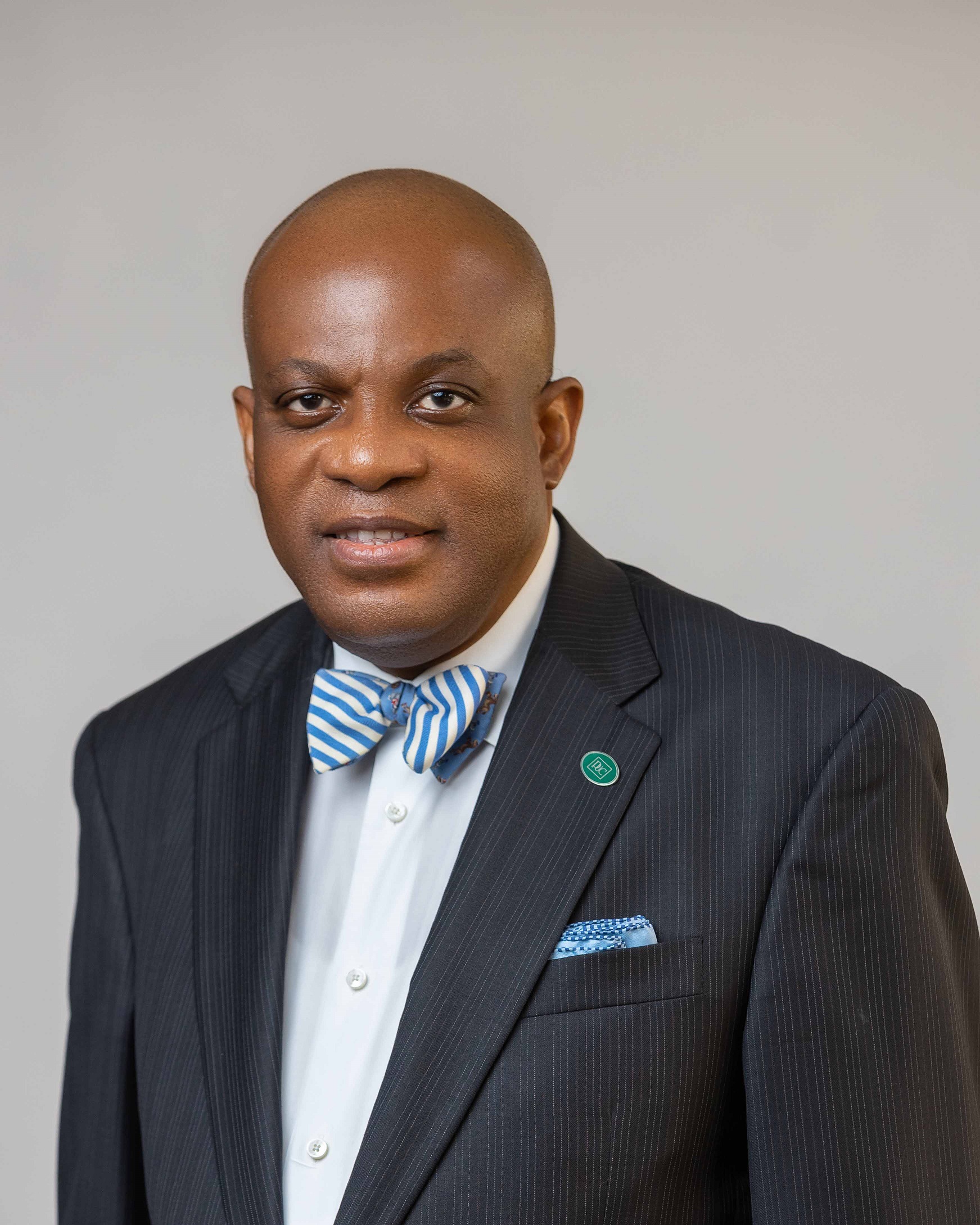 Paul Usoro, SAN was born on 07 September 1958 and hails from Essien Udim, LGA of Akwa Ibom State. He studied Law at the University of Ife, Ile-Ife (now) Obafemi Awolowo University, Ile-Ife), Osun State, Nigeria, where he obtained his Bachelor of Laws degree (with Honours) in 1981.
In 1982, he was called to the Nigerian Bar. Paul served his National Youth Service Corp in Benue State House of Assembly and at George Uloko & Co in Makurdi. In 1983, he joined Sani Mohammed Kuso & Co in Kaduna. In 1985, Paul founded Paul Usoro & Co(PUC)in Kaduna, a full-service Nigerian law firm now with its principal office in Lagos, and branches in Abuja and Uyo, Akwa Ibom state.
Paul was elevated to the Inner Bar as a Senior Advocate of Nigeria in 2003, and has several post graduate executive courses at Harvard Business School in Boston, USA, Fontainebleau Campus of INSEAD in France and at Columbia Business School in New York, USA.
Paul became a Fellow of the Chartered Institute of Arbitrators in 2001.
Paul is a nationally acclaimed litigator specializing in commercial litigation, election petition and arbitration and is also a transaction expert whose expertise covers the entire gamut of commercial legal practice servicing blue-chip domestic and multinational companies and public agencies.
Paul's wealth of experience and unparalleled contributions in the field of telecommunications law and commercial litigation has led to his recognitions in various domestic and international legal directories. Recently, he was recognised in who is who Legal 2018, as a leading expert in the field of Data and Commercial Litigation.He has written and presented dozens of scholarly works.
A boardroom veteran, he sits on the Board of Directors of Access Bank Plc., and chairs the Board's Remuneration Committee; and Governance & Nomination Committee, is a member of Access Board Audit Committee; Risk Management Committee and Credit & Finance Committee. He is a director of PZ Cussons Plc, and chairs the People & Governance Committee of the company's Board.
Paul is a Council member of the International Bar Association. Paul serves the NBA as a member of its National Executive Committee for several years, member of the NBA Legal Profession Regulation Review Committee and was the pioneer Chairman of the Communications Committee of the NBA Section of Business Law ("SBL").
Paul is the immdediate past President of the Nigerian Bar Association