HON. JUSTICE MUSA DATTIJO MUHAMMAD
JUSTICE OF THE SUPREME COURT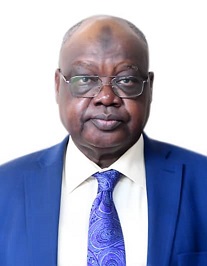 Hon. Justice Musa Dattijo Muhammad was born on 27th October,1953 in Chanchaga Local Government Area in Minna, Niger State. His Lordship started his basic education in Native Authority School, Minna, between 1960 and 1966, before proceeding to Sheikh Sabbah College (now Sardauna Memorial Secondary School) kaduna, for his secondary school education between 967 and 1971. His Lordship went on to attend Abdullahi Bayero College (now Bayero University) Kano between 1972 and 1973 for his Pre-degree Certificate. He obtained his LLB (Hons.) at Ahmadu Bello University Zaria between 1973 and 1976, and his BL at the Nigerian Law School in 1977. His Lordship studied at Warwick University Coventry, UK for his LLM between 1982 and 1983, and also Institute of Advanced Legal Studies where he obtained an Advanced Certificate in Practice and Procedure.
Hon. Justice Dattijo began his work career as a Higher Registrar at the High Court of Justice, Minna in 1976, before carrying out his mandatory NYSC programme between 1977 and 1978. He was then appointed Magistrate Grade II in 1978 and rose to become the Chief Magistrate in 1984. His Lordship was appointed as the Chief Registrar in 1986 and as Judge of the High Court, Niger State, in 1989. Hon Justice Dattijo was appointed as Justice, Court of Appeal in 1998; presiding Justice, Sokoto Division, Court of Appeal in 2009 and Presiding Justice, Port Harcourt Division in 2010.
His Lord was elevated to the Supreme Court of Nigeria on 10th July, 2012 to date. He was appointed as Deputy Chairman, National Judicial Council in June, 2022.
Hon. Justice Dattijo is happily married with children. His hobbies include fishing, reading, watching Hausa films and listening to Hausa music.