HON. MR. JUSTICE S. A. AKINTAN, CON, JSC
Retired Justice of the Supreme Court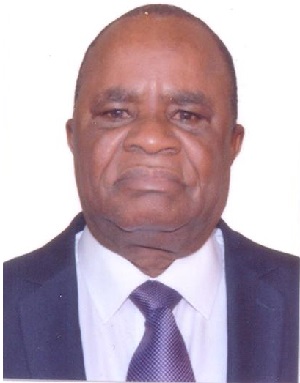 Hon. Justice Sunday Akinola Akintan was born 10th December, 1938 at Idanre, in Ondo State, to the family of Emmanuel and Deborah Akintan. He began his Primary Education at St Paul's Primary School, Idanre between 1944 and 1951, before proceeding to Victory College, Ikare in 1952, where he obtained his West African School Certificate (WASC) in 1957. He went on to attend University of London (Holborn College of Law) between 1960 and 1963, where he acquired his LL.B. He was called to the English barat Lincoln's Inn in February 1964 and the Nigerian Bar in July of the same year. Subsequently, he returned to University as an external student for his LL.M between 1966 and 1967. He went further to obtain his Ph.D. from University of Lagos in 1973. In the course of his Doctoral Research, he attended The Hague Academy of International Law and Research from June to October, 1971.
Hon. Justice Sunday Akinola Akintan started his work career as an Accounts Clerk at the Department of Marketing and Exports, Lagos, between 1958 and 1960. He worked as Pupil State Counsel, Federal Ministry of Justice in 1964 and rose through the ranks to become a Legal Adviser. In 1978 he was appointed a High Court Judge in Ondo State. He was later appointed a Justice, Court of Appeal in 1991; and Justice, Supreme Court in 2004, where he served until his retirement in 2008.
Hon. Justoce Sunday Akintan was conferred with the National Honour – Commander of the Order of the Niger (CON) in 2008. His publications include: "The Law of International Economic Institutions in Africa" (Published in 1977 by Sijthoff, Leiden, and Holland) and many other articles in Law Journals and periodicals.
Hon. Justice Akintan is the Chancellor of Akure Diocese of Anglican Communion. His hobbies are reading, gardening and walking.