DR. MUIZ ADEYEMI BANIRE, SAN
Member, Nigerian Bar Association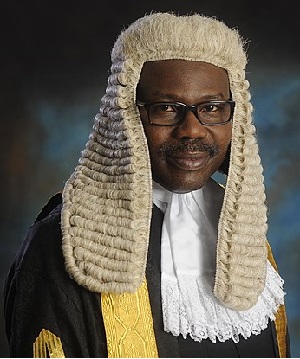 Dr. Muiz Adeyemi Banire, SAN is a lecturer and political technocrat. He started his educational sojourn in 1970 at Lousa Nursery School in Mushin, before moving to St Jude's Primary School, Mushin, where he obtained his First School Leaving Certificate in 1977.
Thereafter, he enrolled at The Arch Bishop Aggey Memorial Secondary School, Mushin where obtained his West African School Certificate (WASC). He attended Federal School of Arts and Science, Victoria Island, for a year before proceeding to University of Ilorin to study Law in 1984. In 1986 he transferred to University of Lagos where he completed his Law education in 1988. He was called to the Nigerian Bar in 1989 after attending the Law School.
After his National Youth Service Program at the Legal Aid Council, Abeokuta, Dr. Muiz returned to the prestigious University of Lagos for a Master's Degree (LLM) from 1990 – 1991 during which time he worked simultaneously as Counsel for Segun Akinbiyi and Co. He later co-founded a firm of solicitors – Akinbiyi, Banire and Co. where he was a principal partner.
Dr. Muiz Banire began his teaching career at the University of Lagos in 1991, where he rose to become a Senior Lecturer in the Department of Private and Property Law, in 1999. He has published about 30 legal articles in local and international journals on a variety of issues. One of his articles paved the way for the restructuring of the registration process in the Lagos State Lands Registry, and re-ordering of the State's Certificate of Occupancy.
He is the author of "the Nigerian Law of Trusts" and a co-author of several other books. He is a Notary Public and a Member of several professional bodies including: the Chartered Institute of Arbitrators London; Fellow, Institute of Transport Administration of Nigeria; Nigerian Bar Association and the International Bar Association etc. He is also a registered with the Law society of England. He has more than 90 awards to his credit.
Dr. Muiz Adeyemi Banire was conferred with the rank of Senior Advocate of Nigeria in 2015. In 2017, he became a Member of the Body of Benchers. He is also the Chairman of Asset Management Corporation of Nigeria; Member of the Federal Government Constitution Amendment Committee and a Consultant to the House of Representative on Constitutional Amendment.