MRS. R. I. INGA
Retired Public Servant (Permanent Secretary)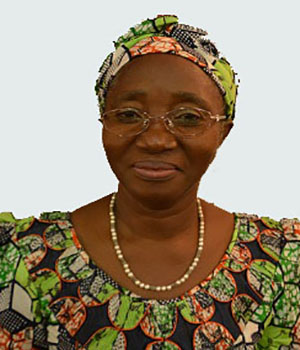 Mrs Rita Iember Inga was born 26th April, 1951 at Gboko Local Government Area, Benue State. She began her Primary Education in 1958 at Mkar Demonstration Primary School, Gboko. She attended Uvande Girls Boarding School, Benue State from 1962 – 1964 and later enrolled at Girls High School Gindiri, Plateau State from 1965 – 1971 where she obtained her West African School certificate (WASC) and Higher School Certificate (HSC), respectively. She proceeded to Ahmadu Bello University, Zaria where she studied Political Science from 1972 – 1975.
Mrs. R.I Inga started her career in 1976 as an Administrative Officer II (GL 08) at Ministry of International Affairs and Information, Benue State. She climbed the Civil Service ranks to become the Director General, Research and Statistics (PRS), Office of the Governor, Benue State in 1989. She was later made the Director General, Government House Administration between 1989 and 1993. Afterwards, she was posted round several ministries within the Benue State Civil Service before she was appointed pioneer Director of Administration, Federal Medical Centre.
She retired voluntarily from Government Service in 2003, and between 2010 and 2015 she was again appointed as Chairperson, Benue State Land Use and Revenue Allocation Committee (LUAC).
Mrs. R.I Inga has attended numerous workshops and seminars around the globe. She has also received diverse awards and commendation in recognition of her outstanding contributions to public service.
She is a Member of several professional bodies including: Member, Institute of Administrative Management of Nigeria (MIAMN); Council Member, IHAN; Life Member, National Council of Women Societies in Nigeria; Life Member, Bible Society of Nigeria among others.
She is widely travelled and enjoys gardening, reading, current affairs and sports.