HON. JUSTICE RABI TALATU UMAR
Chief judge of Bauchi State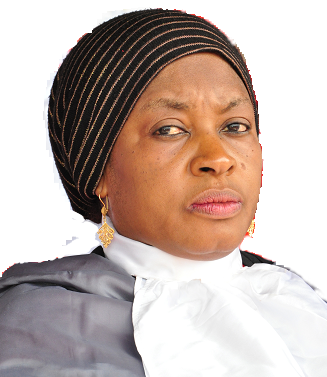 PROFILE DETAILS OF HON. JUSTICE RABI T. UMAR, CHIEF JUDGE OF BAUHI STATE
Hon. Justice Rabi T. Umar was born on the 28th March, 1964 in Bauchi, Bauchi State. She began her Primary Education at Kogi Primary School, Bauchi in 1969, where she obtained her First School Leaving Certificate in 1975. She acquired her West African School Certificate (WASC) from Queen Elizabeth School, Ilorin, Kwara State in 1980.
She proceeded to Ahmadu Bello University, Zaria between 1982-1984 to obtain a Diploma in law. She then returned to Ahmadu Bello University Zaria again in 1987 where she bagged her LLB (Hons) in 1990. In 1991, she obtained her BL Certificate from the Nigerian Law School, Lagos. She proceeded to Abubakar Tafawa Balewa University, Bauchi in 2000 to acquire her Masters of Business Administration (MBA).
She started her work career as a Registrar CMC 1, Bauchi in 1987. She did her National Youth Service Corp Program (NYSC) in 1992 with the Corporate Affairs Commission, Abuja. She was appointed Senior Registrar, High Court Bauchi in 1994. She grew through the cadre of Bauchi State Judiciary to be appointed a Judge on 28th March, 2004, Ag. Chief Judge on 25th August, 2014 to 24th August, 2015. She was subsequently sworn in as Chief Judge, Bauchi State on the 9th June, 2016.
She has written significant publications and presented papers geared towards advancing the Judiciary and pharmaceutical Council of Nigeria.
Her hobbies are: Reading, watching Documentary programs and reading.