HON. JUSTICE ABBAZHI MUSA A. SADDEEQ
President of Customary Court of Appeal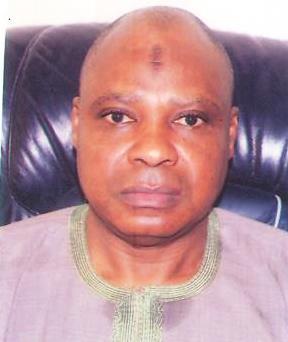 PROFILE FOR HON JUSTICE ABBAZHI MUSA ABUBAKAR SADDEQ
Hon Justice Abbazhi, Musa Abubarkar Saddeq was born in Abaji, Abaji Area Council of the FCT on 6th September, 1957.
He commenced his early education at St. Stephen Primary School, Minna in 1963, and moved to St. Michael's Primary School, in 1965. In 1970 he completed his primary education at St John's Primary School, Katsina. Between 1971-1977, and he attended Government Secondary School Zaria and Kagara respectively and obtained his WASC therefrom. He Proceeded to University of Sokoto in 1977 for a Pre-Degree program and graduated from the same University in 1983 with an LLB. He attended the Nigerian Law School Lagos, from where he obtained his BL and was called to bar on 20th July, 1984.
Hon Justice Abbazhi Started his work career as a legal Practitioner during his NYSC year, at NNDC-Kaduna, between 1984 to 1985. He worked briefly with Messrs Cosmic Chambers, Minna, between 1985 to 1986 before his appointment as State Counsel II, at the Niger State Ministry of Justice. Six (6) months after, he resigned the appointment and returned to Cosmic Chambers, and later joined Messrs Alfa Chambers, Minna in 1987 before setting up a Law firm; Messrs Ultimate Chambers in 1990. On 20th July, 1993 he was appointed a Judge of the FCT Customary Court of Appeal, a post he occupied until his present appointment as the President of Customary Court of Appeal, FCT in July, 2019, after Acting for more than a year. His lordship presently serves as a member of the Presidential Committee on the Autonomy of the States Assemblies and Judiciary.
As a Judge, he has also served as a member in various Tribunals in Ilorin, Plateau, Benue, FCT and Abeokuta.
Hon Justice Abbazhi is married with children.