HON. GRAND KADI MOHAMMED DANJUMA
Grand Kadi, Sharia Court of Appeal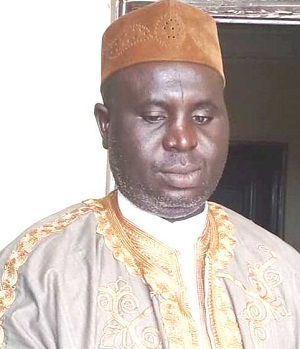 PROFILE FOR HON GRAND KADI MOHAMMED DANJUMA
Hon Grand Kadi Mohammed Danjuma was born 14th January, 1974. He hails from Lavun, Kutigi Local Government Area of Niger State.
He started his Primary education at Ungwan Sheshi Primary School in kutigi in 1979 and got his First School Leaving Certificate (FSLC) in 1984. Hon Grand Kadi Mohammed attended College of Arts and Islamic Legal Studies, Minna, from 1984-1993 where he obtained the Grade11 Teachers Certificate and Diploma in Law (Sharia & Common law). He then proceeded to Usman Danfodio University Kano, where he bagged his LL.B in 1998. He attended the Nigerian Law School, Abuja, from1999-2000. His lordship enrolled at the University of Jos from 2006-2010 where acquired his LL.M (Masters in Law). From 2013-2014 he acquired the Advanced Certificate in Arabic with a Distinction from the Islamic Leadership Academy Kuje, Abuja.
His Lordship started Private Legal Practice at Liberty Chambers where he carried out his Primary Assignment (NYSC) from 2000-2001.
He worked with Summit Chambers in Minna, Niger State while also lecturing at the Justice Fati Lami Abubakar College of Arts and Islamic Studies, from 2002-2012.
He was appointed a Kadi at the Sharia Court of Appeal in 2012 where he rose to become the Acting Grand Kadi, Niger State Sharia Court of Appeal in February, 2017. He was sworn-in as the substantive Grand Kadi, Sharia Court of Appeal, Niger State in August, 2017.
He is a member of several renowned professional bodies and he is married with children.