HAJIA FATIMA NANA MEDE M.IOD
RETIRED PERMANENT SECRETARY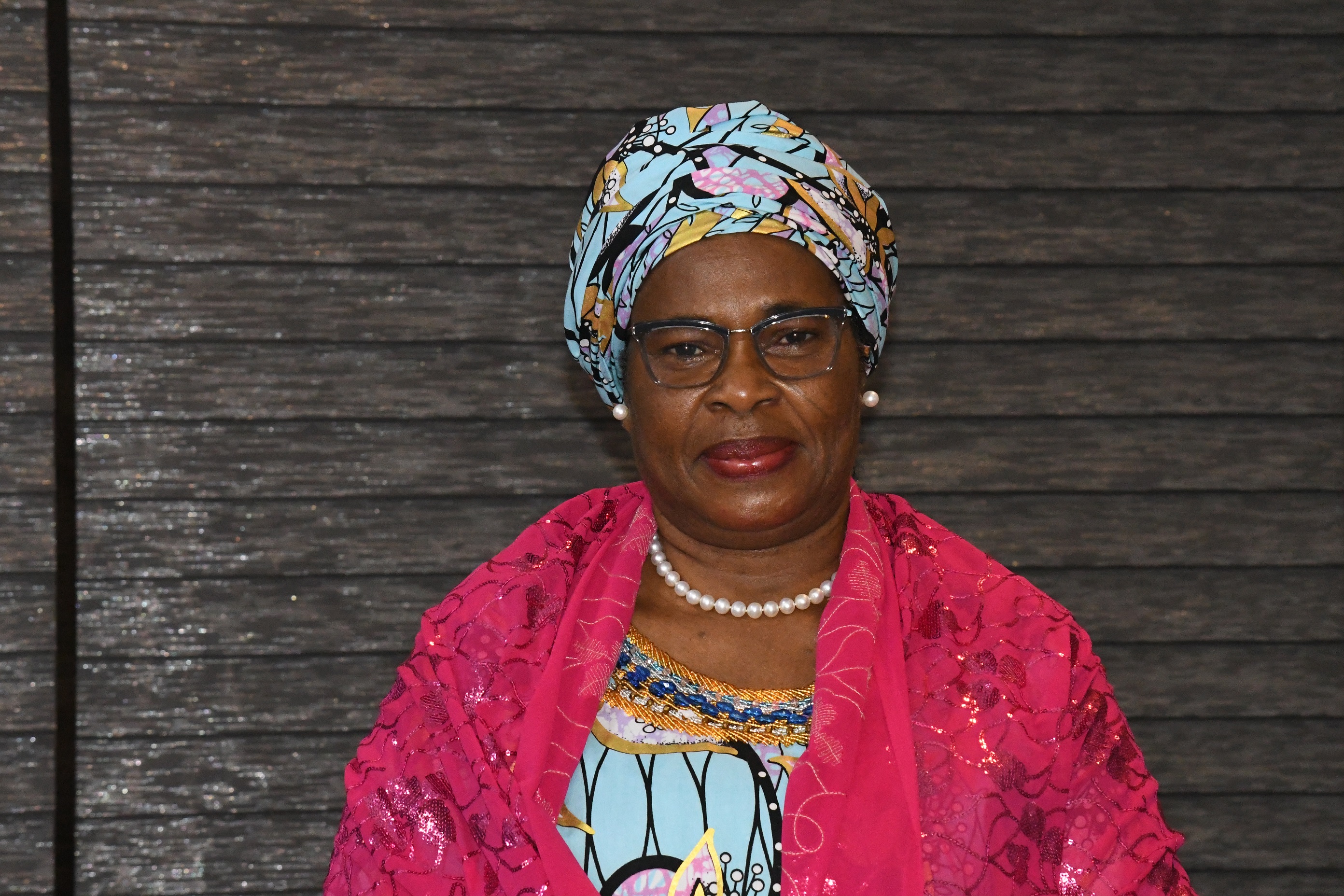 Mrs Nana Fatima Mede is a Managing Partner in Carter Consulting limited where she oversees portfolio Capital planning & Analysis amongst other responsibilities. She is also the Managing Director of Le Finesse Nigeria Limited, a financial consulting company. Additionally, she serves as a Technical Consultant to the Minister of State (Budget and National Planning) where she provides high-level technical assistance on the development and effective delivery of Nigeria's medium (2021 – 2024) and long term (Nigeria Agenda 2050) development plans.
An accountant by profession with a Bachelor of Science Degree in Accounting and a Masters in Business Administration (MBA) from the Alabama A&M University, Nana Fatima has a vast amount of experience spanning over three and half decades working in the Nigerian public sector in various capacities. She also possesses a certificate in Public Financial Management obtained from the prestigious John F Kennedy School of Government, Harvard University.
Upon graduation in 1981, Mrs Mede completed her youth service as a graduate trainee accountant at the Ajaokuta Steel Company, after which she was immediately employed and made Head of the Accounting Department at the National Television Authority (NTA) located in Abuja. She quickly rose through the ranks to become a Principal Accountant before transferring her service to Benue State Government.
Mrs Mede has, over the years, deployed her expertise in several high ranking positions throughout her professional career, including as Permanent Secretary (Treasury)/ Accountant General of Benue State, Director of Finance in the Office of the Accountant General of the Federation (OAGF), serving as the pioneer Director for the Integrated Personnel Payroll Information System (IPPIS) and then as a Federal Permanent Secretary presiding over the affairs of the Ministries of Environment and later Budget & National Planning, before gracefully retiring, after attaining the mandatory 35 years in service. In her quest to continue serving the people, she maintains her position on the board of several reputable organisations including Hope Payment Service Bank.
She is also the Founder/Executive Director of Baba-Rabi Foundation/Baba-Rabi Community Development Initiative, both Non-Governmental Organisations committed to enhancing the quality of life for the less privileged, orphans and widows across several Nigerian rural communities.
Hajia Fatima Nana Mede was appointed a member of National Judicial Council in 2021