MR YAKUBU CHONOKO MAIKYAU, SAN
PRESIDENT, NIGERIAN BAR ASSOCIATION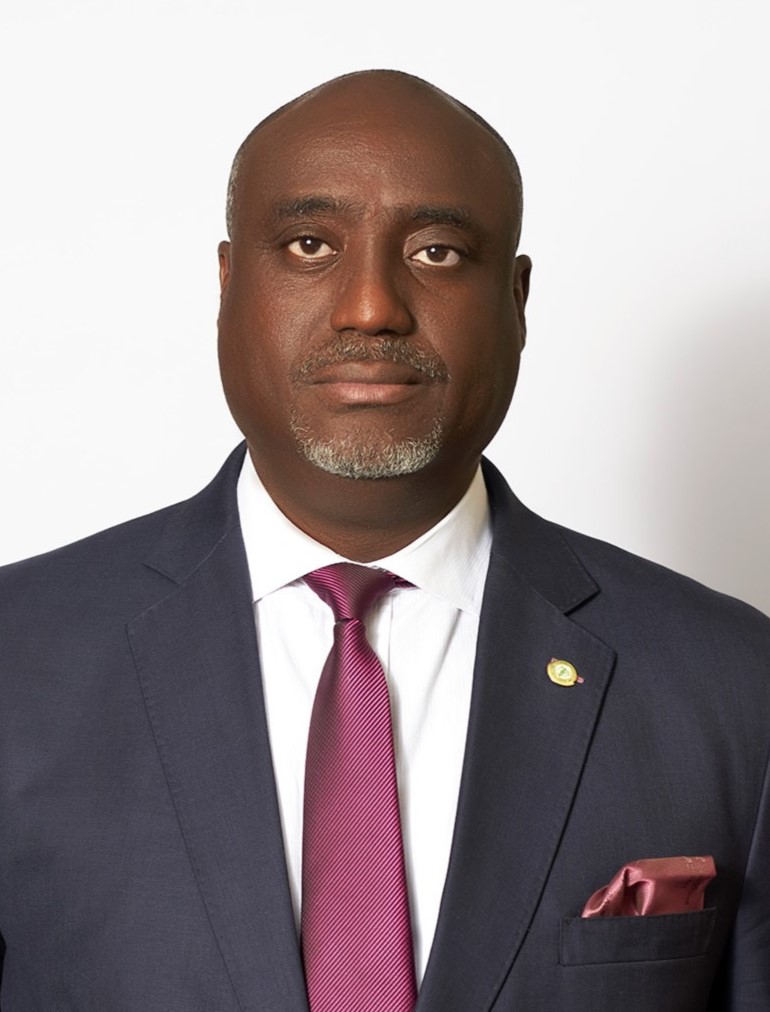 Mr. Yakubu Chonoko MAIKYAU, SAN, FCIArb (UK), FCIMC is the founder of the law firm, Y. C. Maikyau & Co., established in 2003. A seasoned dispute resolution expert, he is a Senior Advocate of Nigeria (SAN), a Fellow of the Chartered Institute of Arbitrators, UK (FCIArb) and a Fellow of the Institute of Chartered Mediators and Conciliators (FICMC).
Mr. Maikyau is an active member of the legal community in Nigeria currently serving as President of the Nigerian Bar Association (NBA). He is also a member of the International Bar Association (IBA). As a member of the Nigerian Bar Association, he has served in many capacities: Member, NBA Legal Profession Regulation Review Committee (LPRRC), which made far-reaching recommendations for the reform of the profession in Nigeria, culminating in the Legal Profession Regulation Bill; Chairman, North Disciplinary Committee from 2012 to 2014; Chairman, Law and Individual Rights Committee of the NBA Section on Legal Practice (NBA-SLP); Member, Ad Hoc Welfare Committee on COVID–19 Pandemic Relief; Chairman, NBA Welfare Committee from 2020 to 2022; Council Member, NBA-SLP and Member, NBA National Executive Council (NEC) since 2018.
As an advocate, Mr. Maikyau gained recognition by his participation as counsel in the Human Rights Violation Investigation Commission of Nigeria – The Oputa Panel. He has handled several notable cases that have had impact on the Nigerian jurisprudence, one of which is Re: Abdullahi (2018) 14 NWLR (Part 1639) 272, where he persuaded the Supreme Court of Nigeria to reach a novel decision, allowing the substitution of a deceased appellant in a criminal appeal with the administrators of his estate for the purpose of preserving the civil rights in the estate. Beyond litigation, he has advised on some project finance and facility disbursement matters and has served on arbitral tribunals in various capacities.
Outside the field of law, Mr. Maikyau is a graduate of Rhema Bible Training Centre, Nigeria, where he obtained a Diploma in Ministerial Training, with emphasis on Societal Leadership. He is a community development and welfare enthusiast; he is the patron of Purpose Global Academy in D'lanko, Kebbi State – a 100% tuition-free school and has been responsible for several free medical outreaches in his home state, Kebbi State. Y. C. Maikyau is happily married to Zainab and they are blessed with four children – Israel Danmanya, Princess Sarah, King David and Queen Esther.