HON. JUSTICE (DR.) M. A. DIPEOLU, FICMC, FHNR.
CHIEF JUDGE OF OGUN STATE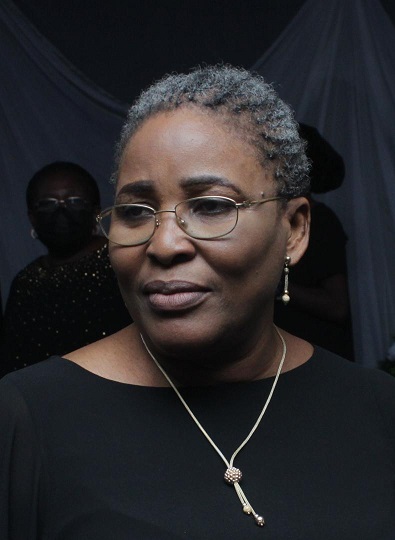 His Lordship was born on the 5th May, 1959. His Lordship is from Abeokuta South Local Government Area of Ogun State. His Lordship attended St. Mary's Primary School, Broad Street, Lagos from 1965 to 1970. She continued her education at Abeokuta Girls' Grammar School, Abeokuta from 1971 to 1976. She obtained her 'A' Level Certificate at Ahmaddiya College, Agege, Lagos in 1978. His Lordship studied Law at University of Buckingham, England from January 1979 to February 1981. She served at Nigeria Ports Authority, Lagos in 1981. She attended the Nigerian Law School, Victoria Island, Lagos and was called to the Bar in 1982.
His Lordship started her Law Career as a Pupil State Counsel at Lagos State Ministry of Justice, Alausa, Ikeja, Lagos and rose to the rank of Senior State Counsel in 1984. She transferred her service to the Ogun State Judiciary in January 1985 as a Magistrate and rose to the position of Senior Magistrate II. She later transferred to Oyo/Osun State Judiciary as a Senior Magistrate in 1989. Thereafter, His Lordship worked as Counsel at the Law Firm of Toye Coker & Co. in 1991. His Lordship set up her Law Firm, Mosun Dipeolu & Co. and was the Principal Partner from 1992 to 1995. She was appointed as Chief Magistrate I at the Ogun State Judiciary in November 1995, a position she held until May 1999 when His Lordship was appointed as a Judge of the High Court of Ogun State on 4th May, 1999, a day to her 40th birthday anniversary.
His Lordship was a Member, House of Assembly Election Petition Tribunal in 1998. She was the Chairman of the National and House of Assembly Election Petition Tribunal in Benue State from April to October 2015 and Adamawa State between April and July 2016. His Lordship was appointed as the Acting Chief Judge of Ogun State on 29th of August, 2018 and was sworn in as the Chief Judge of Ogun State on 22nd October, 2018. She serves in that capacity till date.
His Lordship is a member of the Board of Governors of the National Judicial Institute, the Body of Benchers, the Legal Practitioners' Privileges Committee and a member of the National Judicial Council.
His Lordship is also a member of the International Dispute Resolution Institute (IDRI), a Fellow of the Institute of Chartered Mediators and Conciliators and the Institute of Human and Natural Resources.
His Lordship was honoured with a doctorate degree in Advanced Transformational Leadership and Management in 2020 by Geofidel Executive Education, London in conjunction with Harvard Business School, USA.
His Lordship has participated as discussants at several workshops, delivered several papers and contributed to books. Her hobbies are travelling, listening to music and meeting people. His Lordship loves children and established an orphanage. She is a mother and grand-mother.